Why Lincoln Square?
Lincoln Square is a really wonderful blend of old and new. Heavily influenced by its past as a German cultural hub, this neighborhood is home to the DANK Haus German American Cultural Center and Chicago's Berlin Wall Monument, along with stellar restaurants and bars like Huettenbar, where it always seems to feel like Oktoberfest. 
Simultaneously, the Old Town School of Folk Music, which moved to the neighborhood in 1998, brought a musical renaissance to Lincoln Square. Check out Laurie's Planet of Sound and the Grafton for an expansive selection of recorded and live music. And, if you're in the mood for something spooky, visit the Rosehill Cemetery, where the Oscar Mayer is buried. 
Looking for more things to eat, drink, and do in Lincoln Square? Check out some of our favorite online resources for the neighborhood:
Are you interested in calling this historic, lively neighborhood home? Here are the current housing market statistics you should know now:
Lincoln Square's Current Condo Market
1. The Median Sales Price of a Lincoln Square Condo Has Climbed In Recent Years

The median condo sale price for Lincoln Square steadily fluctuated between 2015 and 2017, at which point it briefly leveled off between $270,000 and $280,000. Since then, Lincoln Square condo prices rose fairly steadily, reaching a high around $310,000 in mid-2018. After dipping somewhat in early 2019, we've seen the median condo price in the neighborhood bounce back and start to resume its slow but steady upward trajectory, topping out just below $320K in early 2020. 
2. The Months Supply of Inventory Indicates a Condo Market That Favors Sellers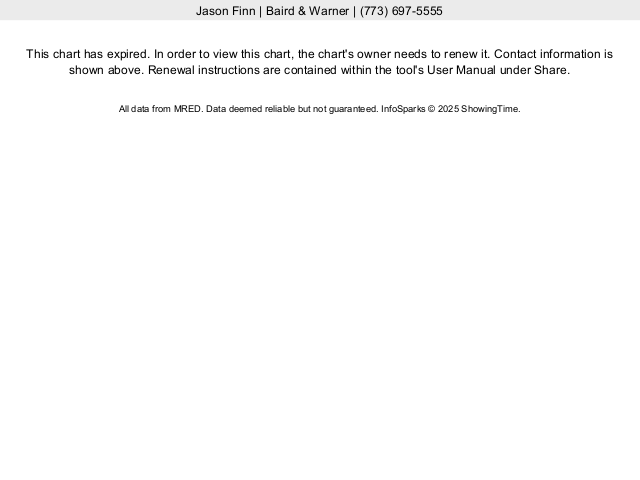 The months supply of inventory counts the number of months it would take to sell all of the condos currently on the market if no other new homes were added. It is a theoretical predictor of the housing market's growth and stability. 
Typically, three months of inventory or fewer indicates a seller's market, and we expect prices to rise in this situation.  
A balanced months supply of inventory is about four to six months, meaning that the situation is well balanced for both buyer and seller.
A buyer's market is typically a market that reaches more than six months. Because the number of homes on the market is disproportionate, prices would be expected to drop. 
As of spring 2020, Lincoln Square's condo market inventory sits between 2.5 and 3 months, making it a great market for sellers, as we expect condo prices to remain high or continue rising in the neighborhood. 
3. The Average Condo Spends Fewer Than Two Months On the Market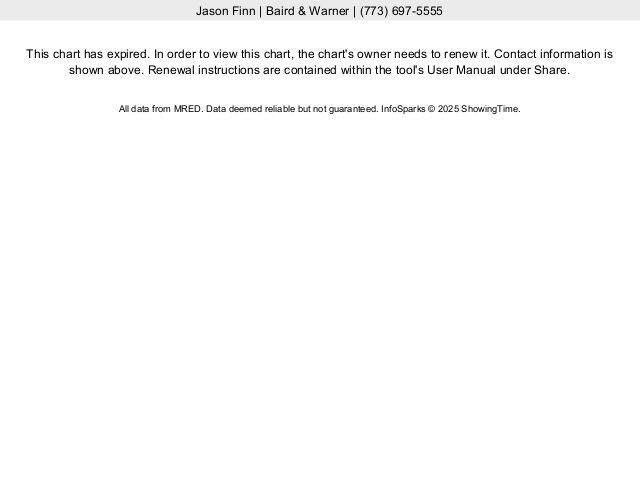 On average, condos in Lincoln Square spend fewer than 60 days on the market as of spring 2020. Looking back, condos have spent roughly two to three months or fewer on the market for some time now. As with the months supply of inventory graph, above, this metric suggests that Lincoln Square is an area with high, steady demand for condos as they become available.
Lincoln Square's Current Single Family Home Market
1. The Median Sales Price of a Single Family Dwelling Is Balancing After a Recent High

The median sales price for a Lincoln Square single family home fluctuates a bit more than other neighborhoods, which may have as much to do with sample size (amount of data to measure) as it does with actual market activity. From 2017 to 2018, we saw prices level off somewhat steadily, before rebounding once again in late 2019, when the median price for a single family reached a recent high above $720K. 
2. The Months Supply of Inventory Among Houses Benefits Both Buyers and Sellers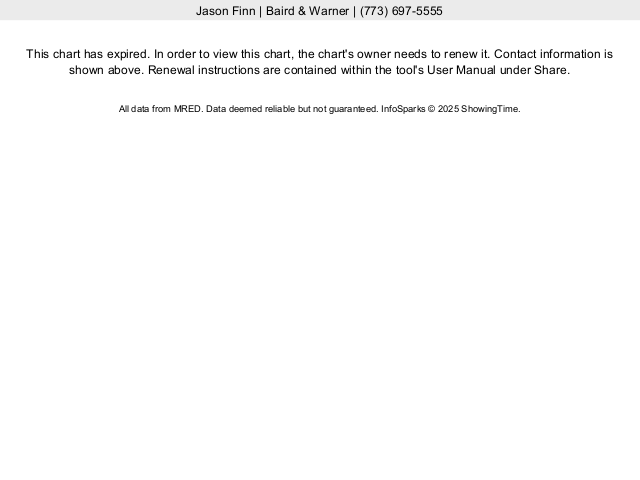 In Lincoln Square, the months supply of inventory for single family homes is between three and four months, making it a fairly good situation for both buyer and seller! Buyers should keep an eye on this graph in the months ahead, however, as we expect other factors, including market time (below), to slowly but surely influence the market one way or the other. 
3. Lincoln Square Homes Spend Right Around 100 Days on the Market
This metric climbed steadily from 2015 to 2017, but has since leveled off, with the average home now spending 105 days or fewer on the market as of spring 2020. 
Ready to Purchase a Lincoln Square Home? 
When you're ready to live in a neighborhood full of eclectic charms for every taste, the Real Group team would love to help you find a new home in Lincoln Square! To begin the process and explore the neighborhood even more, why not drop us a line today?