Chicago's Edgewater Neighborhood
Chicago's Edgewater - a community area bordered on the north by Devon Avenue, on the south by Foster Avenue, west by Ravenswood Avenue, and on the east by Lake Michigan - is located about seven miles north of the Loop.
Once a popular haunt of celebrities, politicians, and other big shots, Edgewater is still notable for its easy access to beaches, its plethora of winning local businesses, and its central Bryn Mawr historic district, which comes complete with vintage lamp posts and architecture that instantly whisks you back to the roaring 1920s. 
Want to get a better feel for this unique slice of Chicagoland? Here are a few resources worth checking out:
Want to call Edgewater home? Ready to buy or sell in this amazing area? Here are the current housing market statistics for Edgewater that you need to know now:
Edgewater's Current Condo Market
1. The Median Sales Price of an Edgewater Condo Has Leveled Off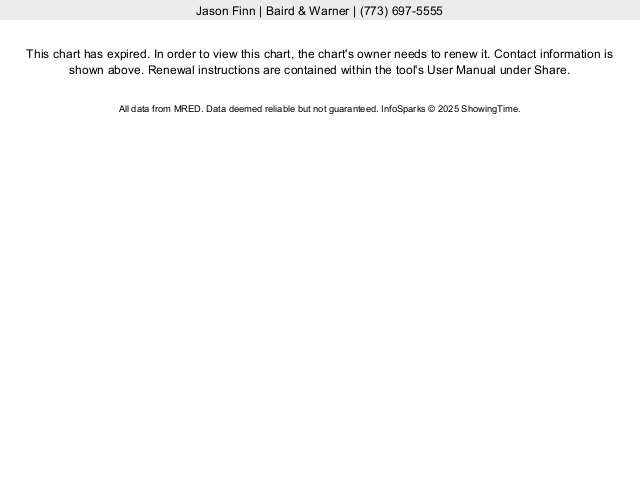 Median condo prices in Edgewater rose steadily for some time before topping out at a high around $220,000 in 2018. In 2019, we saw the median condo price in Edgewater dip below $200K for the first time since 2017, before recovering and climbing steadily thereafter - reaching a high of roughly $250K in late 2020 before plateauing. As of February 2022, condo prices have fallen below that high-water mark, and sit around $237,000. 
2. Condo Prices are Expected to Climb or Remain Steady Based Upon Months Supply of Inventory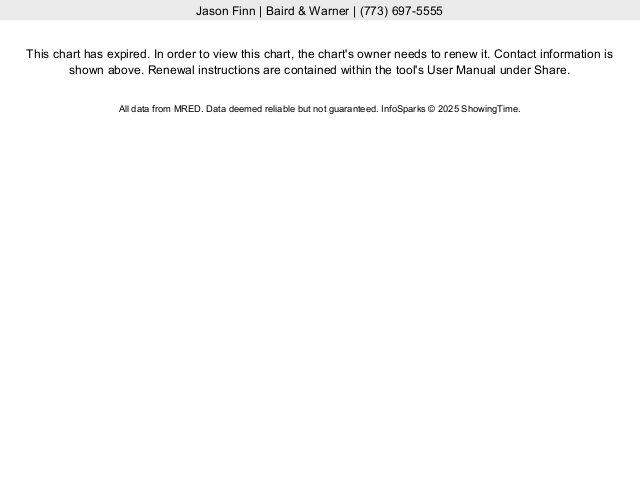 The months supply of inventory counts the number of months it would take to sell all of the condos currently on the market if no other new homes were added. It is a theoretical predictor of the housing market's growth and stability. 
Typically, three months of inventory or fewer indicates a seller's market, and we expect prices to rise in this situation.  
A balanced months supply of inventory is about four to six months, meaning that the situation is well balanced for both buyer and seller.
A buyer's market is typically a market that reaches more than six months. Because the number of homes on the market is disproportionate, prices would be expected to drop. 
Currently, inventory in Edgewater sits just above 2 and a half months, tipping it slightly in favor of the seller. This decline in inventory started in January 2021, where it peaked at 4.1 months, and has steadily declined. We believe that this will result in a return to gradual price growth and higher sales prices in the near-term. 
3. The Average Condo Spends Roughly 68 Days or Fewer on the Market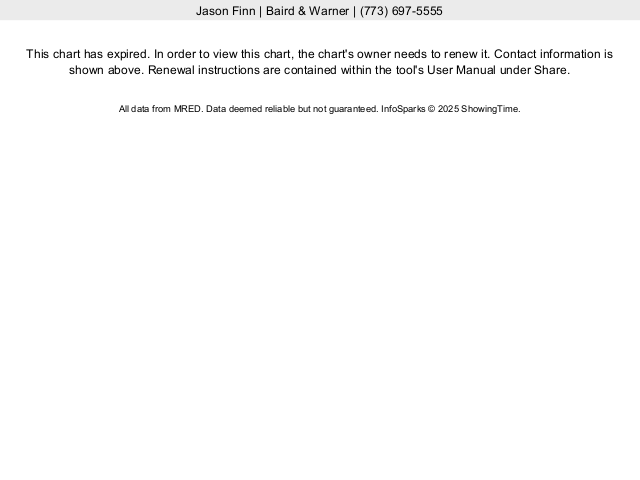 In 2017, the average market time for an Edgewater condo accelerated rapidly before leveling off, and we have now seen this metric climbing in fits and starts for more than two years. As of early 2022, the average condo currently spends right around 68 days on the market.
Edgewater's Current Single Family Home Market
1. The Median Sales Price of a Single-Family Home Has Climbed in 2020 and 2021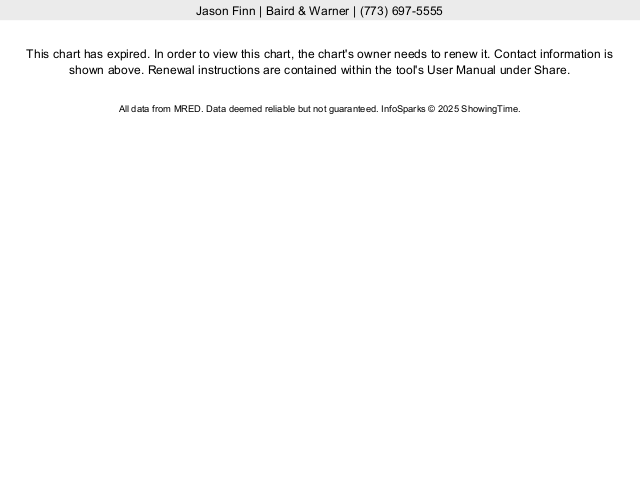 The median sales price for a single-family home in Edgewater saw steadfast growth for the better part of three years, with the sharpest increase - to roughly $830K - happening between spring 2020 through the publication of this article in September 2021. Buoyed by rapidly declining inventory in Edgewater, and most of the northside neighborhoods around it, single family home prices have climbed nearly 20% since early 2020! Currently they have leveled off at $900.000.
2. The Sales Price of Single-Family Homes Is Expected to Continue to Rise Based Upon Months Supply of Inventory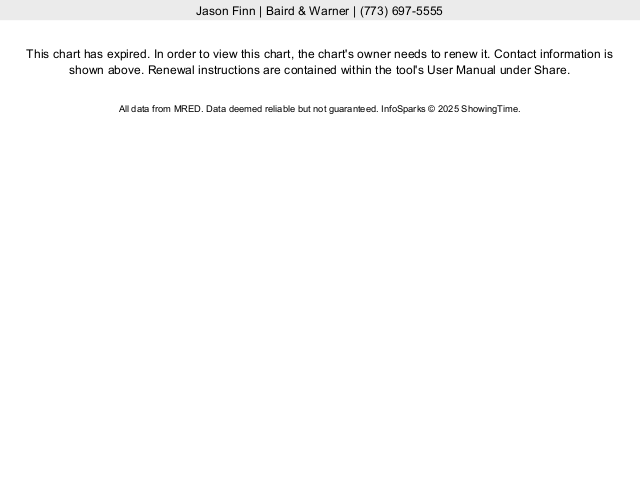 In the last few months of 2018, we saw months supply of inventory plummet sharply, before creeping upward throughout 2019 and into the first months of 2020. From March 2020 through today, we've seen a steady and dramatic decline in inventory, with months supply of inventory falling from more than 5 months to less than 2 months.  This indicates that we might expect prices to remain high or continue climbing for the foreseeable future. 
3. The Average Single-Family Home Spends Greater Than 50 Days on the Market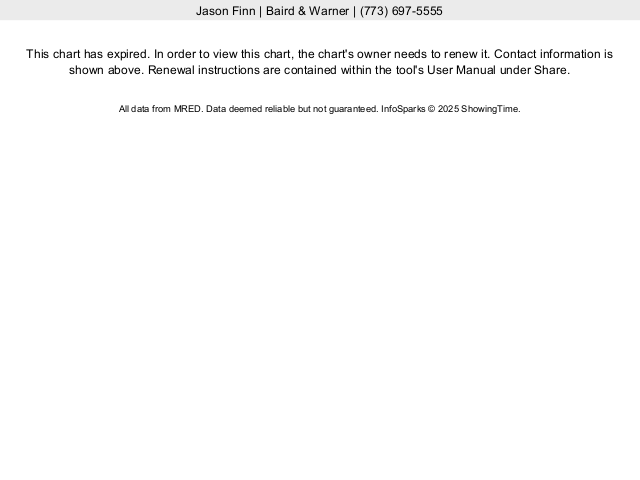 As of spring 2021, the average single-family home in Edgewater was expected to remain on the market for fewer than 100 days, and we noted at the time that average market times for single family homes in the Edgewater market fluctuated pretty sharply between 80 to 120 days in recent years. 2021, however, on the backs of a burgeoning trend in 2020, saw a dramatic fall of market time. It should be anticipated that with inventory declining rapidly, homes will sell more quickly, and indeed the data bears out that correlation. As of February 2022, single family homes in Edgewater remain on the market for fewer than 55 days on average.  
Ready To Purchase an Edgewater Home? 
When you're ready to live in a historic neighborhood with lots of Chicago charm, Real Group RE would love to help you find a new home in Edgewater! To begin the process and explore the neighborhood even more, drop us a line!