The MLS neighborhood of Irving Park - commonly called "Old Irving," or "Old Irving Park" - is one of Chicago's most unique neighborhoods. Located on the northwest side, it's bounded by the Chicago River on the east, the Milwaukee Road railway tracks to the west, Addison Street on the south, and Montrose Avenue to the north. It also encompasses the area west of Pulaski Road, bounded by Belmont Avenue on the south and Leland to the north.
When you talk to your real estate team about this great area, you can call it by any of those names above; for the sake of clarity, we'll refer to it as Old Irving Park. Named for famed author Washington Irving, the Old Irving Park neighborhood offers convenient access to both the Loop and O'Hare airport. Full of charming public art and murals, stately homes dating back to the 1860s, and a variety of tasty restaurants, Old Irving Park is the perfect place to make your Chicago home.
Ready to learn even more about this wonderful Chicago neighborhood? Here are a few handy resources worth checking out:
Ready to give this historic area a fresh look? Here are the current housing market statistics for Old Irving Park that you need to know:
Old Irving Park's Current Condo Market
1. The Median Sales Price of an Irving Park Condo Is Slowly Climbing
Median condo prices for the Old Irving Park region have been climbing steadily since 2013, and are approaching $200K as of spring 2018.
2. Condo Prices are Expected to Continue Climbing, Based Upon Months Supply of Inventory
The months supply of inventory counts the number of months it would take to sell all of the condos currently on the market if no other new homes were added. It is a theoretical predictor of the housing market's growth and stability. 
Typically, three months of inventory or fewer indicates a seller's market, and we expect prices to rise in this situation.  
A balanced months supply of inventory is about four to six months, meaning that the situation is well balanced for both buyer and seller.
A buyer's market is typically a market that reaches more than six months. Because the number of homes on the market is disproportionate, prices would be expected to drop. 
Currently, inventory in Old Irving Park sits between two and three months, making it a market that tips in the seller's favor. We believe that this will result in steady growth and higher sale prices for the foreseeable future. 
3. The Average Condo Spends Fewer Than 60 Days on the Market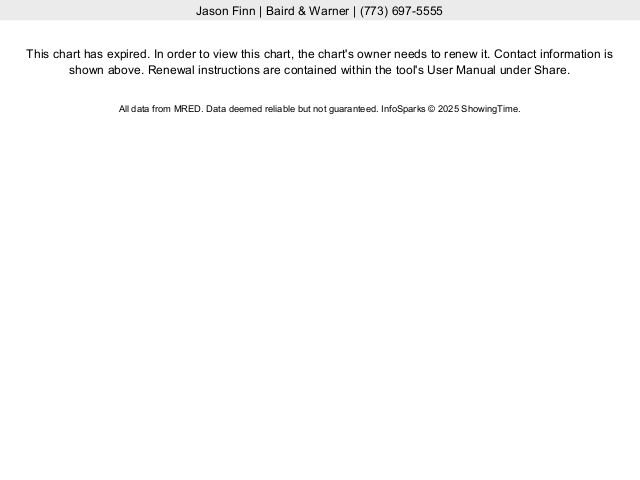 After a sharp drop over the course of 2014, the wait time for the average condo in Old Irving Park rose through the end of 2015 and into 2016, topping off at highs near 90 days before plummeting again. Today, the average condo in Old Irving Park spends roughly two months or fewer on the market. 
Old Irving Park's Current Single Family Home Market
1. The Median Sales Price of a Single Family Home Is Holding Steady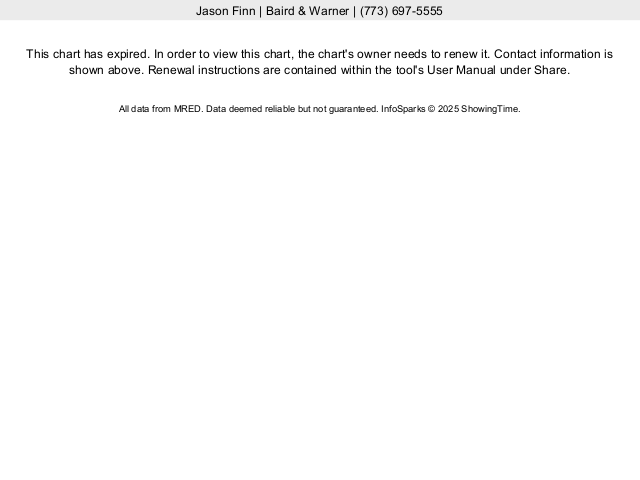 The average single family home in Old Irving Park saw steadfast growth from 2014 to 2016, with the sharpest increase - from just below $400k to roughly $475k - happening between 2015 and 2016. Prices climbed again heading into 2017, and have since held fairly steady - right around $500K - for most of that year and into 2018.
2. Sale Prices for Single Family Homes Are Expected to Remain High Based Upon Months Supply of Inventory 
The months supply of inventory for single family home sits between three four months. This means that it is a fairly balanced market that may slightly favor the seller, and we expect prices to remain high and perhaps even continue increasing.
3. The Average Single Family Home Now Spends Fewer Than 80 Days on the Market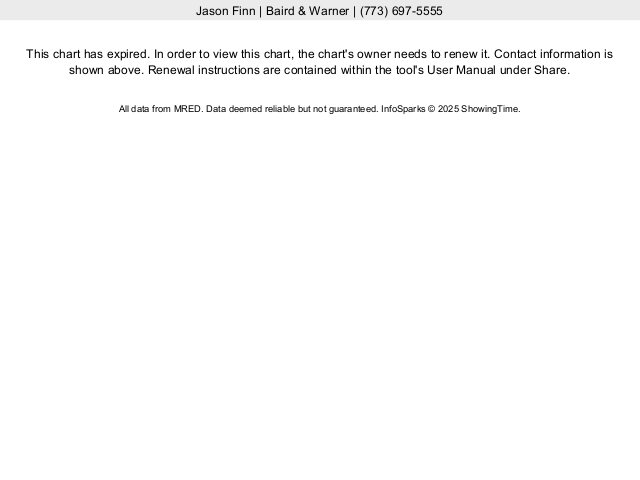 After reaching holding times close to 85 days in early 2016 (a sharp jump up from the previous few years), the Old Irving Park market has started to speed up once again, with average market time for a home in the area currently hovering between 70 and 80 days.
Ready To Purchase an Old Irving Park Home? 
When you're ready to live in a historic neighborhood with lots of Chicago charm, the Real Group team would love to help you find a new home in Old Irving Park! To begin the process and explore the neighborhood even more, drop us a line!